The Main Lodge Complex
The Main Lodge Complex is formed by two houses: the Owner's House and the Old Farmer's House. The Main Lodge is near Caiman's head office and provides close contact with the Pantanal lifestyle, offering a chance of knowing the region's culture with a bit of familiarity. The Owner's house was built on a spot with a privileged view of the lake. The panoramic deck provides breathtaking scenery.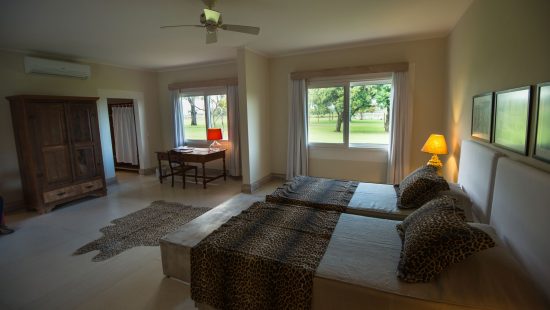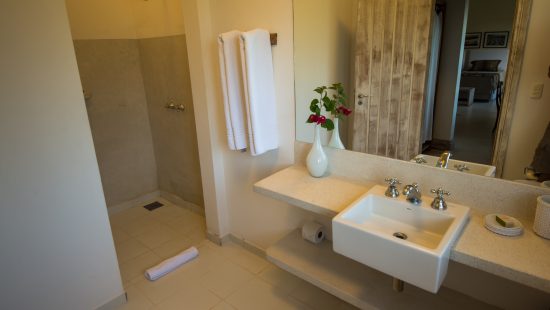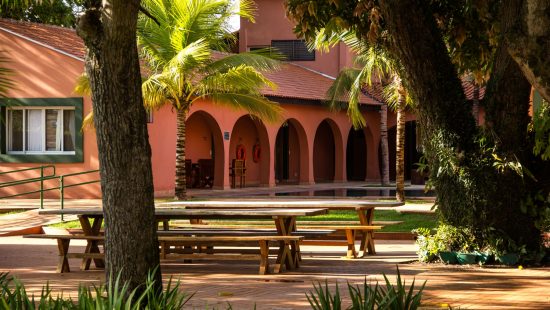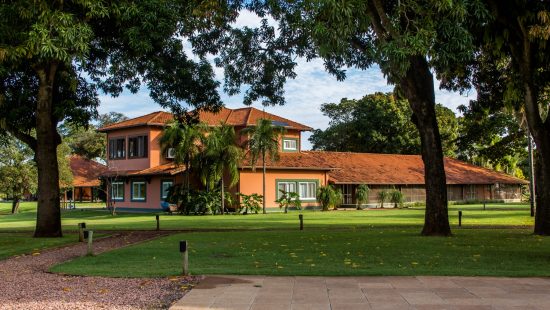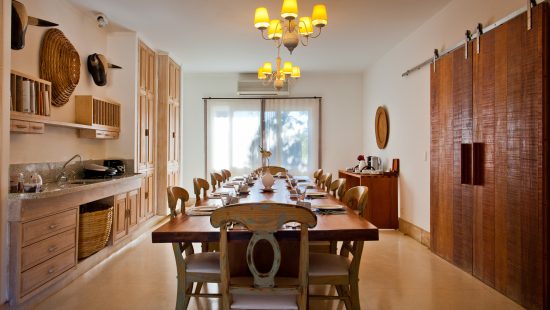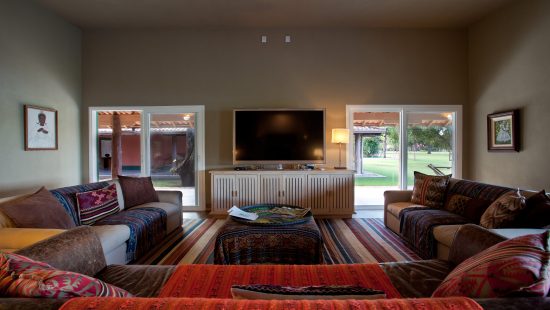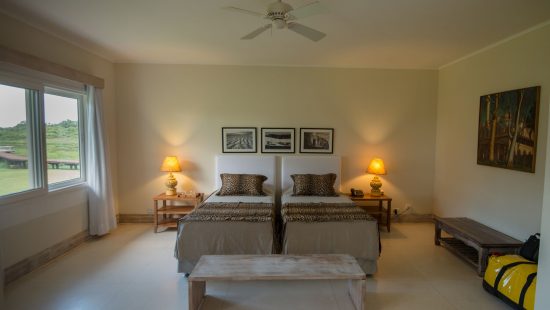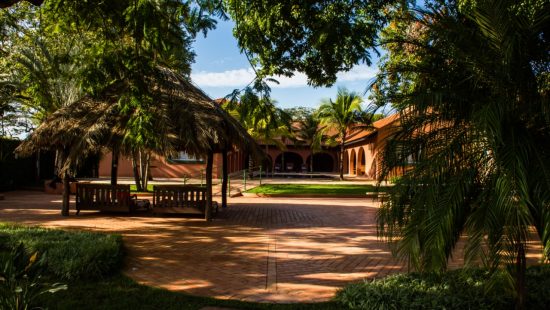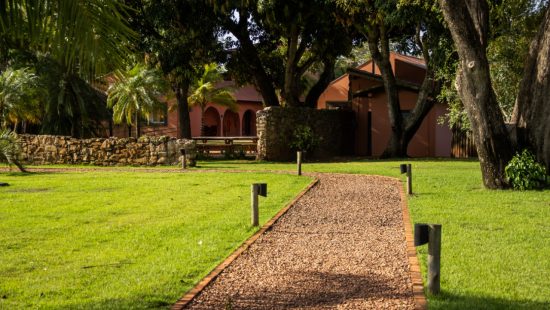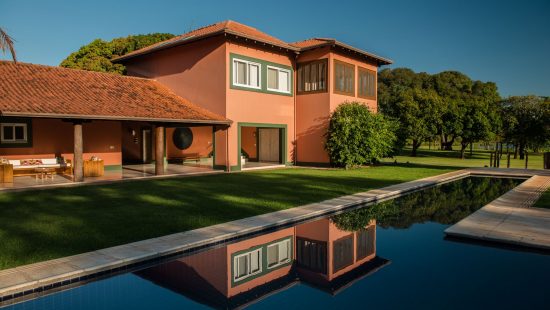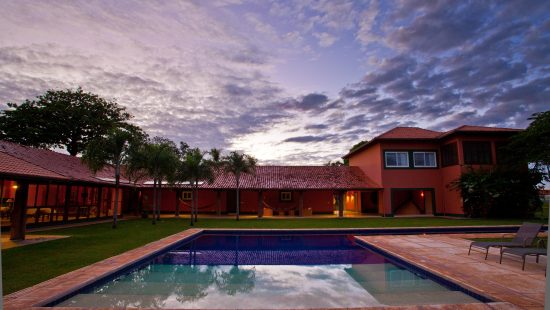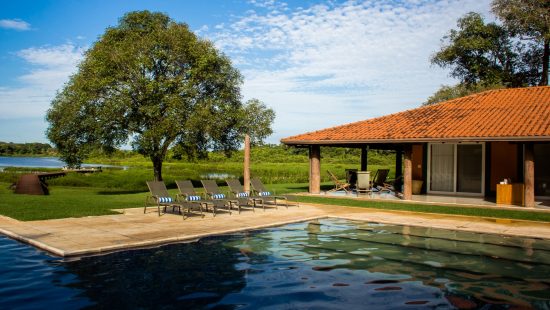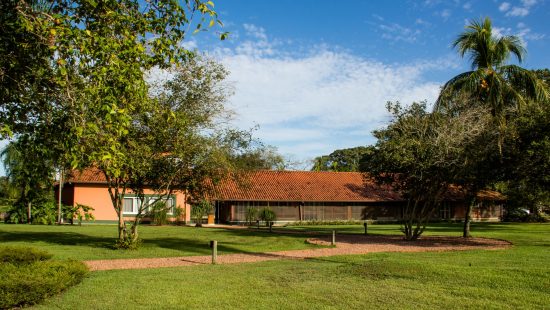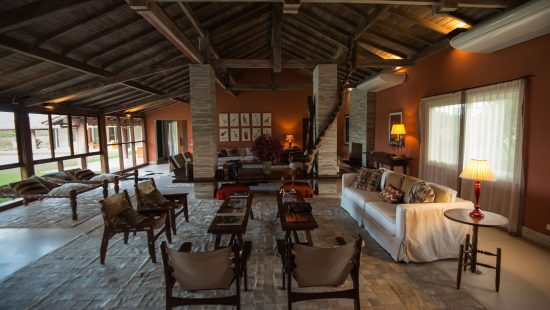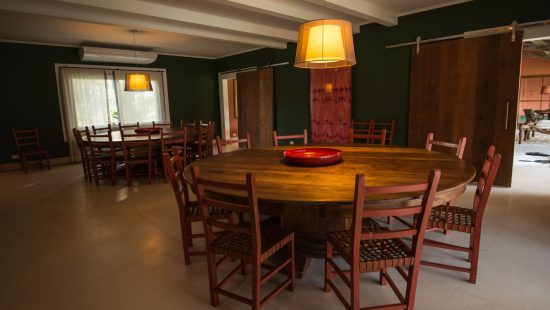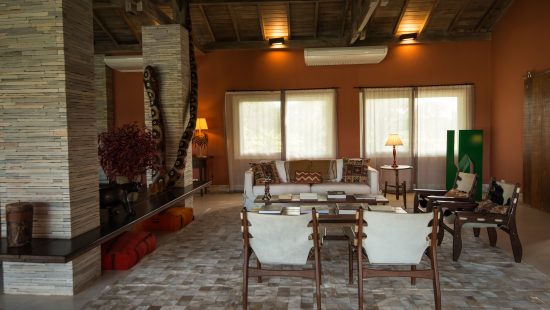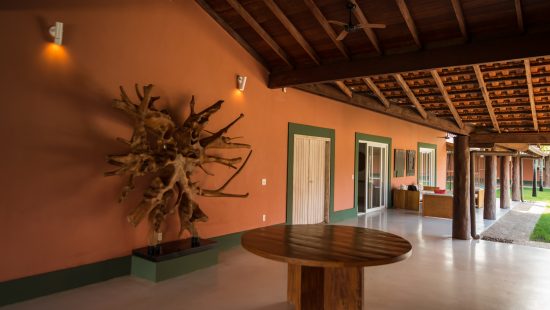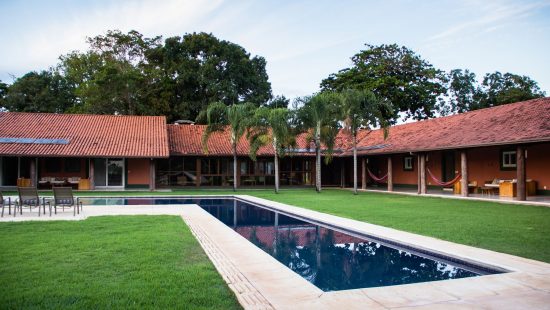 Availability

The Main Lodge Complex reservations are upon request. It operates in a "Private Villas" system, in which the reservation is made by lodge and not by booked apartment. The Old Farmer's House can only be reserved with the Owner's House. The Owner's House can be reserved separately.
Infrastructure - The Old Farmer's House
Infrastructure - Owner's House